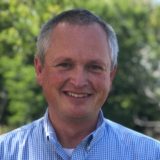 David Kooyenga, P.T., M.P.T.
David has extensive physical therapy experience in treating patients after accidents and trauma. He is a recognized certified rehabilitation specialist for Touch Bionics, a world leading prosthetic technology company.
After completion of a Masters of Physical Therapy Degree from Midwestern University in 2000, he then went on to serve as an adjunct faculty member both at Governors State University and Midwestern University.
He has been in private practice since 2004, and in 2016 accepted a position providing treatment to the student body of Easter Seals Academy in Tinley Park.
The Monee clinic is experienced in the treatment of common injuries after motor vehicle and work related accidents.
Accident Treatment Centers
Auto Accident • Workplace Injury • Sports Injury