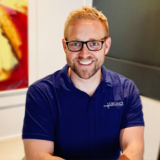 Dr. Louis has provided excellent care for thousands of patients from newborn babies, expecting mothers, senior citizens and everything in between. He is experienced in the treatment of professional athletes, teachers, personal trainers, construction, mail carriers, yoga instructors and everyday people just like you!
Dr. Jeff Louis graduated from National Health Sciences University in Lombard, Illinois (2011) after completing his undergrad from Indiana University (2007).
He uses his experience in guiding people to health through spinal wellness to also work with those patients involved in auto accidents, looking at the big picture through a holistic lens. Following an accident, multiple areas can be affected within both physical and emotional health. Dr. Jeff examines the whole body and mind through the healing process and considers diet, exercise, and lifestyle factors to promote body maintenance once the recovery process is complete.
Accident Treatment Centers
Auto Accident • Workplace Injury • Sports Injury