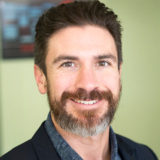 Jim Lopez, D.C. takes a caring and diligent approach to healthcare. He is consistently attending continuing education programs to stay on top of the most innovative treatment methods to use in clinical practice.
He received his doctorate degree as a Chiropractor from the prestigious Palmer College of Chiropractic in 2005.
Jim Lopez, D.C. is passionate about patient care and giving back to the community. He is a member of health care experts who give lectures locally called the Doctors Speakers Bureau.
Jim Lopez, D.C. is thankful and grateful to be able to serve patients in the Roscoe Village community.
Accident Treatment Centers
Auto Accident • Workplace Injury • Sports Injury