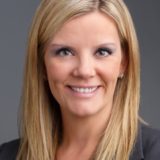 About KayLynne Gasiorowski
Dr. KayLynne Gasiorowski has always been passionate about helping people. Before becoming a Chiropractic Physician, she was a volunteer Physical Therapy Technician in long term care facilities and hospitals.
Dr. KayLynne Gasiorowski went on to complete her Bachelors of Science Degree in Biology, and then Doctorate of Chiropractic Degree. Her postgraduate training includes pediatric care and advanced chiropractic techniques, including Chiropractic Biophysics. She strives daily to help her patients reach their best health and wellness potential.
Accident Treatment Centers
Auto Accident • Workplace Injury • Sports Injury