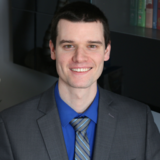 Dr. Pat Macauley was an athlete while growing up in St. Louis and this passion for sports had a significant influence on him becoming a Doctor of Chiropractic. When in undergraduate school at Bellarmine University in Louisville, Kentucky, he enrolled in the Exercise Science program with plans to attend physical therapy school. However, after taking a tour at Logan College of Chiropractic in Chesterfield, Missouri and learning more about the profession he felt it was the perfect fit.
He earned his Bachelor of Science in Life Science and Doctorate in Chiropractic from Logan College. His love of sports and passion for maximizing health and function has made him an excellent doctor for his patients.
Dr. Pat Macauley is also very experienced dealing with injuries after motor vehicle and work related accidents.
Accident Treatment Centers
Auto Accident • Workplace Injury • Sports Injury