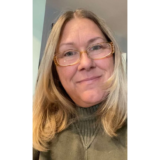 Dr. Patricia Wasco was born and raised in Boca Raton, Florida and always had a passion for helping people. She graduated from Depaul University, then went on to earn her Doctor of Chiropractic Degree in 2000 from the National College of Chiropractic.
Dr. Wasco has been in practice for over 20 years in the Portage Park area in Chicago and loves helping to heal her patients.
She is married with 2 children who are very active in volleyball and hockey.
Accident Treatment Centers
Auto Accident • Workplace Injury • Sports Injury