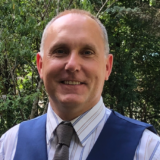 Steven Paliakas, D.C. received his Doctor of Chiropractic degree with Acupuncture Certification from National University of Health Science in 2000. His clinical training was completed at the DesPlaines Salvation Army outreach Clinic in Chicago, where he had the profound privilege to provide health care to men recovering in the drug and alcohol rehabilitation program. Many of his patients were right off the streets, homeless or simply with no more options.
Steven Paliakas, D.C. first year in practice was as an unpaid volunteer physician in post-war Bosnia-Hercegovina. He gave his time and talents at Majcino Selo orphanage, just outside the town of Medjugorje. Steven Paliakas, D.C. established a chiropractic practice within the multidisciplinary medical facility within the orphanage that also included physical medicine, physical and occupational therapy, dentistry, audiology and psychology. He treated orphans and refugees, children, adults and elderly residents in a very medically under served region of the world.
For 20 years Steven Paliakas, D.C. practiced as a rehabilitation-based chiropractic physician in close collaboration with physiatrists, physical and occupational therapists, interventional pain management physicians, orthopedic and neurosurgeons.
Steven Paliakas, D.C. is a devoted husband and father of five children. In his spare time he enjoys the outdoors and is an avid student of the Okinawan-style martial arts Shorei-Goju.
Accident Treatment Centers
Auto Accident • Workplace Injury • Sports Injury