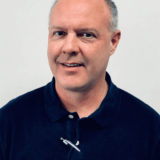 Zorn Coleman graduated from the University of Illinois at Chicago in Physical Therapy in 1997. After graduation, he spent his next ten years of his clinical practice in Chicago Heights at a busy outpatient orthopedic clinic. During his time there he treated orthopedic and neurological patients with shoulder replacements, hip, knee, neck and lower back pain. He also worked extensively with patients dealing with Multiple Sclerosis, vestibular disorders and those involved in motor vehicle accidents.
With extensive training in orthopedic conditions, gait analysis, kinesiology, soft tissue therapy, neurological conditions, and balance training, Mr. Coleman has mentored several students from GSU as a clinical instructor (CI). He also received his Certified Strength and Conditioning Specialist (CSCS) certification in 1999.
Mr. Coleman is a member of the American Physical Therapy Association (APTA) and the National Strength and Conditioning Association (NSCA).
Accident Treatment Centers
Auto Accident • Workplace Injury • Sports Injury