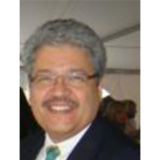 Dr. Carlos Boileve is a Chiropractic Physician serving Highwood and surrounding communities and is a certified Medical Compliance Specialist. He graduated from the National College of Chiropractic (NCC) now the National University of Health Sciences (NUHS) in 1980.
While obtaining his Chiropractic Degree he worked in the Emergency Room at St. Joseph Hospital, Chicago, IL, where he obtained further education in the treatment of injured patients.
Dr. Carlos participated in 3 crash studies, totaling 49 live crashes from 1999-2002 through the Spine Research Institute of San Diego, C.R.A.S.H., and Texas A.M. University in cooperation with the United States Naval Station.
This allowed him to further understand the dynamics of motor vehicle accidents and injuries. He was also on the Board of Directors and Secretary of the Center for Research into Automotive Safety and Health (C.R.A.SH.), and served as Secretary of the College on Forensic Sciences.
Dr. Carlos is fluent in Spanish.
Accident Treatment Centers
Auto Accident • Workplace Injury • Sports Injury