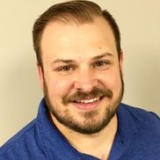 Dr. Chris Sahli is an experienced Clinic Director with a demonstrated history of working in the health wellness and fitness industry.
He served in the United States Airforce from 1999 – 2003, and then graduated from the University of Illinois Urbana-Champagne in 2007 with a Bachelor of Science in Kinesiology. Then earned his Chiropractic Physician Degree from Life University in 2013.
Dr. Chris is skilled in treating patients with Fibromyalgia, neck pain, lower back pain, car accident injuries and also enjoys wellness coaching.
Accident Treatment Centers
Auto Accident • Workplace Injury • Sports Injury