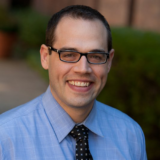 Gregg Gerstin, D.C. attended the University of Michigan graduating with a degree in Kinesiology. He then went on to earn his Doctorate of Chiropractic from Logan College of Chiropractic. He has advanced training in functional rehabilitation, manual medicine, sports injury care and nutritional counseling. During his time at the University of Michigan he also was an Athletic Trainer.
He enjoys working with the business community and is a part of KEEN Chicago's Coaching Committee, the local Rotary Club, and several local community groups.
Gregg Gerstin, D.C. is on the cutting edge of treatment and always researching new and effective ways to help his patients.
Accident Treatment Centers
Auto Accident • Workplace Injury • Sports Injury