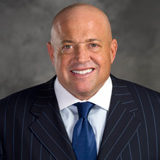 Jeffrey Fine, D.C. D.I.A.N.M, C.C.S.T.
Board Certified Chiropractic Orthopedist
Graduated U.N.L.V. 1984 Biology degree and minor in Chemistry
Graduated Los Angeles Chiropractic College April 1990
Currently licensed to practice chiropractic in Illinois, Minnesota, Nevada, California, Texas and New Mexico.
Practicing since 1990. Practices at Fine Chiropractic and Accident Treatment Centers.
Board Certified Chiropractic Orthopedist 360 hrs – Post Graduate Training
Member of the  International Academy of Neuromusculoskeletal Medicine
Member of the Academy of Chiropractic Orthopedists.
Member of the American College of Chiropractic Orthopedics.
Member of the American Chiropractic Association and Council on Chiropractic Orthopedics
Certified in Chiropractic Spinal Trauma 120 hrs – Post Graduate Training
Diplomate Healthcare Practitioner and Fellowship trained in Anti-Aging and Regenerative medicine.
Trained and worked on many athletes, including four time Mr. Olympia (2006, 2007, 2009 and 2010) Jay Cutler and professional golfer Paul Azinger.
Accident Treatment Centers
Auto Accident • Workplace Injury • Sports Injury