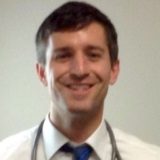 Paul McCarthy, D.C. was born in Illinois and serves the Plainfield area and surrounding communities. He grew up in a family with strong ties to healthcare. His grandfather was a medical doctor, his grandmother was a physical therapist and his mother was a surgical technician.
Since he was a young boy he always wanted to be in a position to help people. He chose Chiropractic after receiving chiropractic treatment for bronchitis which allowed him to limit his use of an inhaler.
He graduated from the Palmer College of Chiropractic in Davenport, Iowa. When not in the clinic, Paul McCarthy, D.C. he can be found volunteering for the Lions Club International and Knights of Columbus.
Accident Treatment Centers
Auto Accident • Workplace Injury • Sports Injury