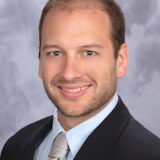 Dr. Thomas Kinsella has always felt passionate about athletics. He's been involved in sports as a swimmer, triathlete and CrossFit member he understands how it feels to be injured and the importance of preventative care.
Dr. Kinsella also worked as a Health and Physical Education teacher in Aurora before becoming a Chiropractic Physician.
Dr. Kinsella started clinical practice in 2013. His expertise in human anatomy, kinesiology and sports medicine helps him improve the lives of his patients.
Accident Treatment Centers
Auto Accident • Workplace Injury • Sports Injury