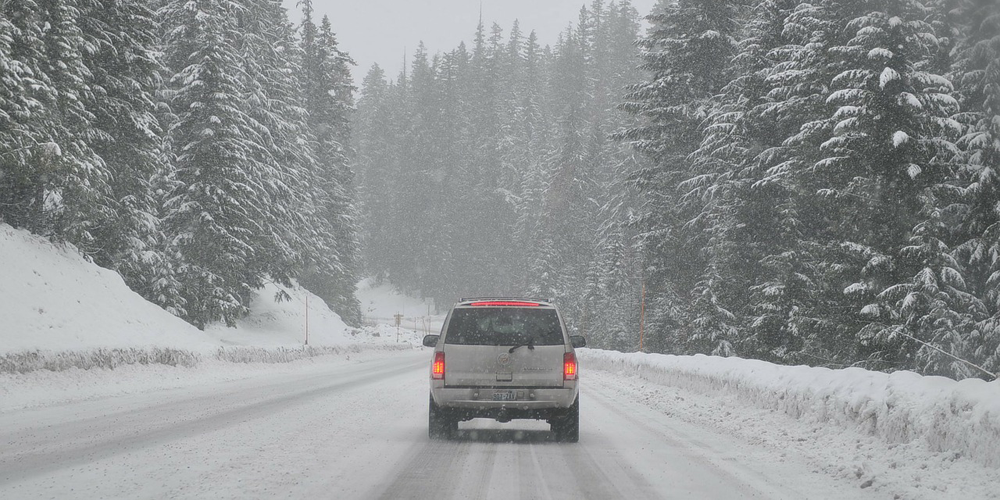 How Winter Weather Can Increase The Risk Of Auto Accidents
It might seem unbearable when trekking through heavy, Midwest winds, with hail flying into your eyes, but it can actually be more dangerous when driving a vehicle, as winter driving conditions can often lead to auto accidents. It's natural to feel more nervous when driving during winter weather conditions, as roads are slippery, vision is impaired, and those drivers around you are likely to be in the same boat as you.
Your best move: increase visibility and take precautionary measures. For instance, regularly running your front and rear defrosters, removing snow and ice from your car and all its parts (windshield, bumpers, windows, breaks, and turn signals), and using a windshield wiper cleaning solution with anti-freeze features will all help.
However, auto accidents during the wintertime can definitely happen. Here's how weather directly impacts your driving.
Not Giving Yourself Extra Time
Need to head to work for an early meeting? Sure, it might take 20 minutes on a clear, sunny morning, but in a snowstorm? You might want to double it. When people fail to leave room for extra driving time during stormy, winter conditions, they're more likely to speed or drive recklessly. Getting to that morning meeting isn't worth risking your safety. Instead, set your alarm earlier and drive safely, being extra vigilant about those around you.
Accelerating Too Quickly
When the roads are slippery and icy, it's no time for speed. Instead of accelerating your car at a normal rate, move slowly and let the car gain traction, safe and steady. When you accelerate too fast, you run the risk of spinning the tires and skidding into different directions.
Not Adjusting Speed Limits
During a winter blizzard, speed limits, especially on the highway, should be further assessed, as accidents can quickly happen. Unfortunately, high risk of death from car accidents is especially common in the Midwest, predominately in Indiana, as explained by USA Today. So, it's best to be extra cautious and make sure you're below the speed limit and attentive to cars around you.
Increase In Winter Weather Maintenance Vehicles
It's not just other drivers you need to worry about during rush hour, but also the presence of massive, winter weather maintenance vehicles. While they might be trying to clear snow and sleet as quick as possible, they're also likely to increase traffic and take up excess space, both of which can lead to more delays, subsequent speeding, and greater risk of car accidents during the winter. The best thing to do is to leave ample time to reach your destination and look at Google maps to find the best routes.
Poor Visibility
When winter weather driving conditions are icy, it can make visibility hard, leading to more auto accidents. Not only will there be piles of snow on the street, which can interfere with sight and movement, but also winter precipitation can mess with your windshields. To avoid an accident on those slippery roads, clean your windshields regularly, use defroster fans, and ditch the car during extreme conditions, when you can.
For more information, please contact us.