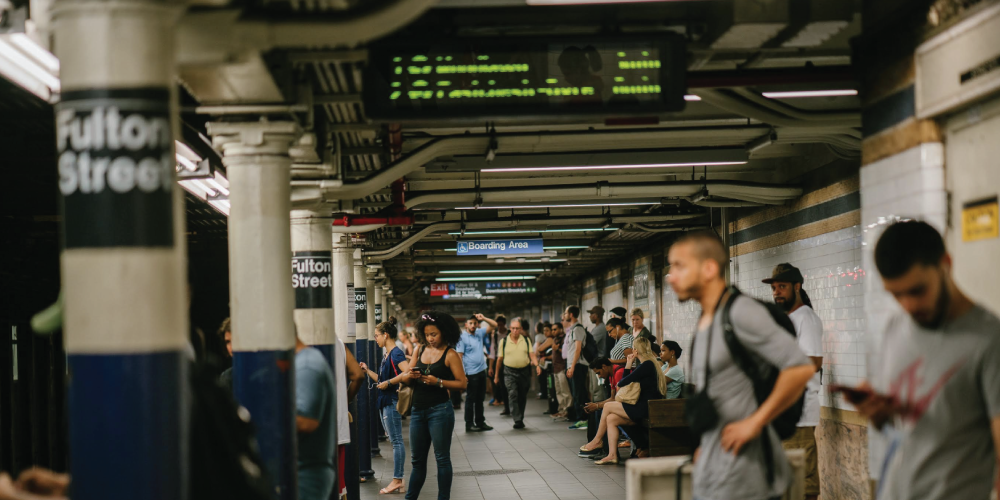 How to Stay Safe While Traveling On Public Transportation
As more and more Americans get a COVID vaccine, people are beginning to feel more comfortable traveling via public transit again. For many travelers, it's the first time on the train or bus in over a year. As you get back to your transit routine, it's good to remember some tips to stay safe while commuting. 
Plan your trip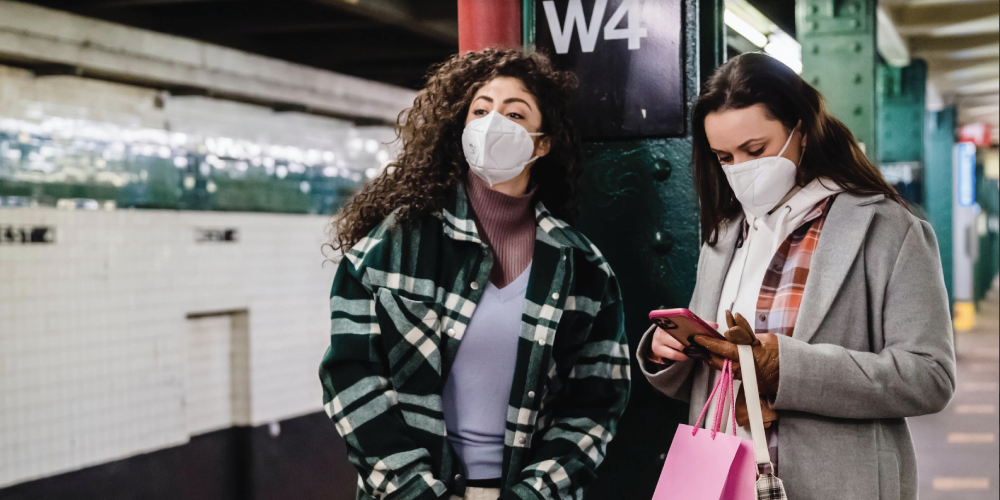 Before you jump on a train or bus, do your research and plan your route. What kind of ticket is best? Does a round-trip ticket make the most sense, or will you take a rideshare back home? Do you need a ticket at all? More cities are adding free public transit. 
After you figure out your ticket situation, figure out how to get where you're going. Some routes are simple — get on at one location and get off at another spot — but often you'll have to transfer from one line to the next or from one type of transit to another. Most cities have a phone app for their public transit where you can map out your trip and track when the next bus or train is arriving. Download it to make your journey smoother. 
Watch your surroundings and stay alert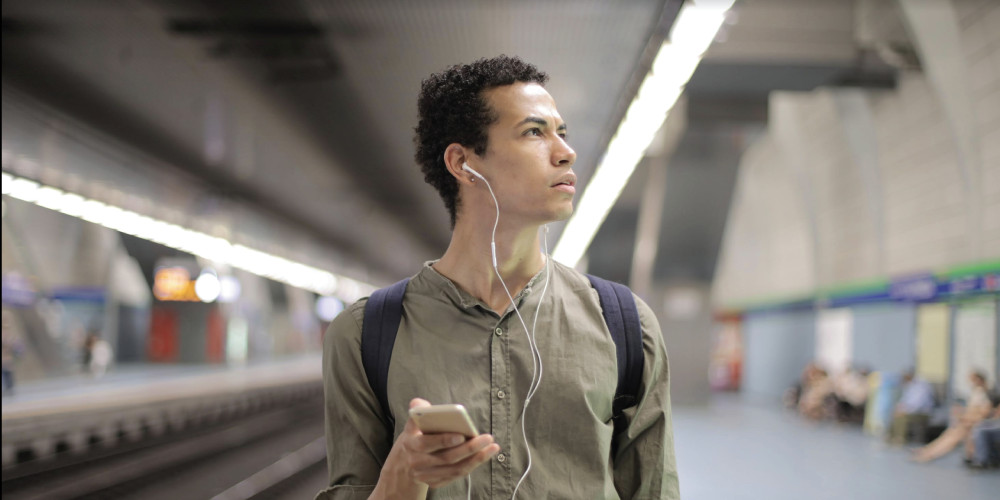 While riding public transit, keep an eye on your surroundings as you would if you were anywhere in public. You're often in close quarters with many other riders, and you don't want someone to mistakenly take your bag because it looks similar to theirs. In some cities, public transit is a hotspot for pickpockets. Be aware of your surroundings. If you see something suspicious, move or report it to a transit employee. 
Stay awake and alert. This will help you stay safe and will also keep you from missing your stop. It's easy to close your eyes after a long day when traveling on transit, but it makes you a target for someone looking to snag your bag, wallet, or cellphone — and can also put you way past your intended exit. Stay up by listening to music, a podcast, or reading a book, but don't let yourself take a nap.
Consider COVID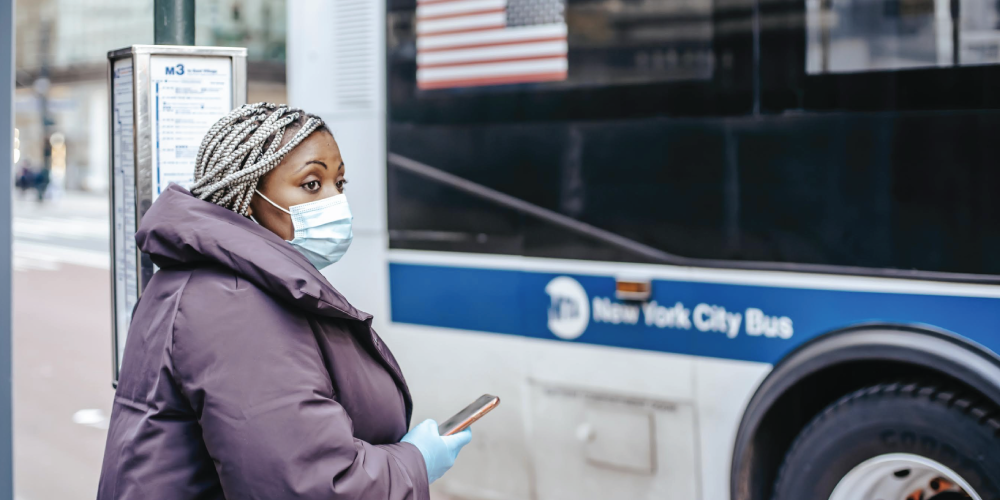 Even though you may be vaccinated and from a city that's dropped mask mandates, remember that some people may not be as comfortable around others yet. It's smart to always travel with a mask, and check for your city's rules — many are still requiring face coverings on public transportation. It's also still a safe practice to social distance when you can and avoid unnecessary contact with others. Public transportation carries a lot of people. That means a lot of germs. Do your part to limit the spread of any. 
Risk of injury
While public transit offers many conveniences, it also means you're not in control. As with any type of travel, there's an inherent risk of injury. If you have the option to take a seat, do so. Standing on public transit makes you more prone to injury. If you do have to stand, hold on to a handle at all times. If you feel a train or bus is too crowded, wait for the next one. It's better to be a few minutes late than fearful for your safety.
Even if you take all the precautions, accidents can still happen. If you are in an accident, prioritize your safety and well-being first. If you or others are seriously injured, immediately call 911. Some public transit systems have a button that you can press that automatically notifies first responders. If you suffer serious injuries, it's important for you to prioritize your recovery. As you seek out help, consider chiropractic care. Chiropractors specialize in pain relief and often work with victims of transportation accidents. A chiropractor can create a plan that is unique to your injuries and fits your schedule as you work toward recovery. 
Back to riding again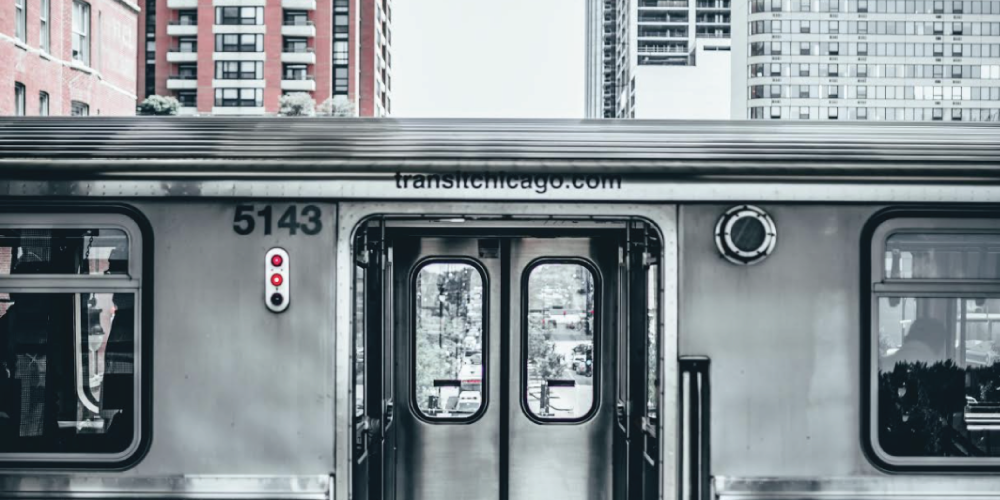 Taking public transit can be a good shortcut, but when it comes to your safety and well being, don't cut any corners. Plan ahead, stay alert, consider the continued risk of COVID, and if you're hurt while commuting, seek out a recovery plan immediately. 
For more information, please contact us.