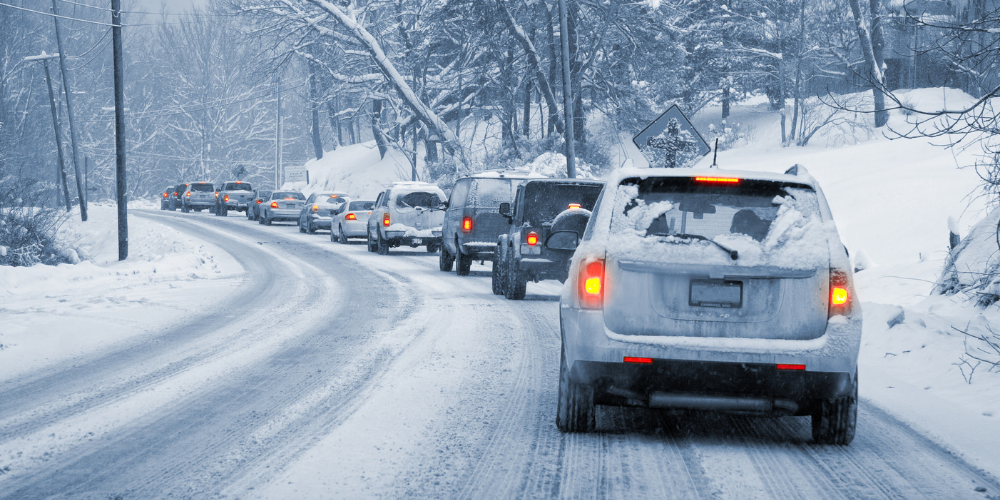 Surprising Winter Weather Driving Statistics
We're heading into the thick of the winter—long, dark, cold days that make you want to stay inside all day with a good book and hot cup of coffee. The reality is, even in the worst conditions, you'll have to occasionally leave the house. If you're driving in winter conditions, it's important to be extra cautious since driving in the winter is even more dangerous—that's a fact supported by statistics. It's important to be aware of the risk so that you can consider it in your decision of whether to drive or not. Here are 5 statistics that may surprise you about driving in winter weather.
70% of U.S. roads are located in snowy regions
More than two-thirds of the country lives in an area that receives more than five inches of annual snowfall, says the Federal Highway Administration (FHWA). That means most drivers are forced to navigate extreme winter conditions each year. When you drive in these conditions, go slowly and give yourself plenty of room between the vehicle ahead of you. In icy conditions, you should be using extreme caution when you accelerate. Make sure that you slow down to a near stop as you approach turns and intersections. Depending on the conditions, shifting to a lower gear may maximize your control.
24% of weather-related accidents occur in winter conditions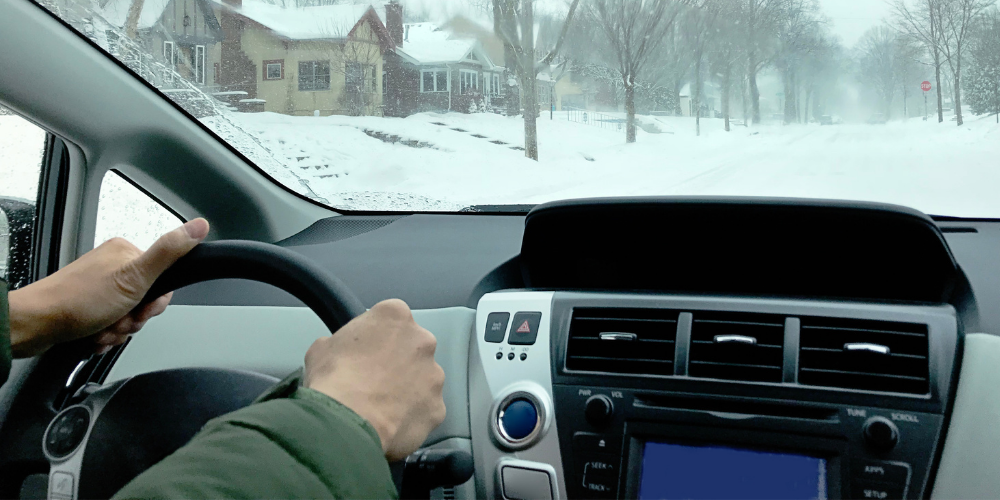 According to data from the FHWA, one in four vehicle accidents happens in snowy or icy road conditions. The reason behind this staggering statistic is clear: winter weather conditions make driving more challenging. It's important to take extra steps to avoid becoming a statistic. First, if you don't have to go out in bad conditions, don't. Wait it out until the roads clear up. If you do choose to go out, make sure your car is wiped off and you have clear visibility out of every window. Clear snow off the top of your car too, because it can fall onto your front window and block your view. Keep your headlights on low to help with your sight. 
More than 1,300 people are killed and 116,000 people are injured in crashes in winter conditions annually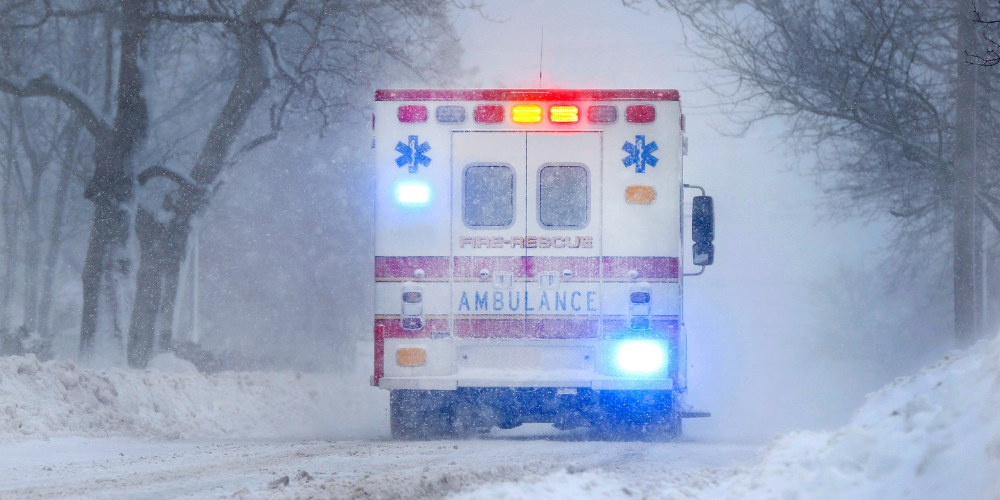 While that number may seem high, it's actually far less than the number of people who are killed or injured in non-winter conditions. It's also a reminder that there are everyday safety precautions that can keep you safe in a car regardless of road conditions. One major step that prevents injuries and deaths is wearing a seat belt. Everyone in a car should use one and have it properly secured. Studies show seat belts have saved over 255,000 lives over the past 40 years. 
It can take your car 10 times longer to stop on snowy roads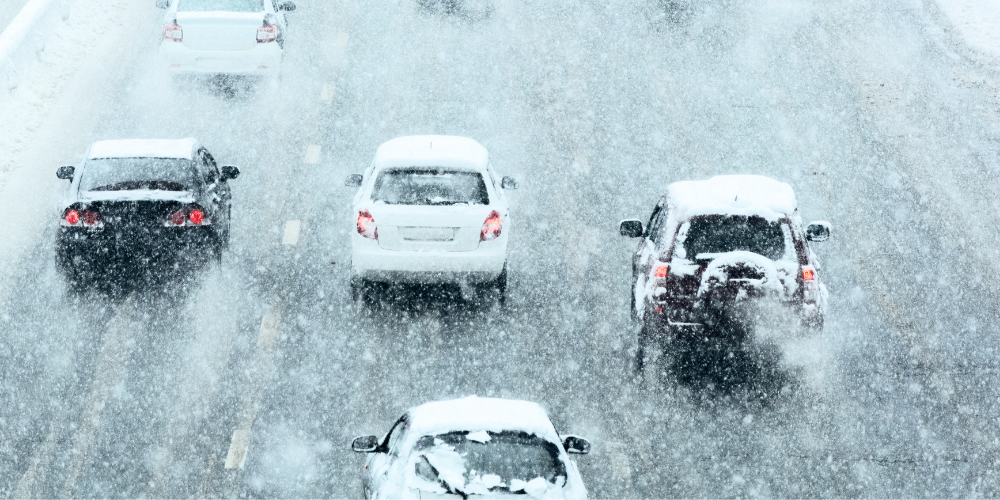 This statistic shows why many accidents probably occur in winter conditions. Drivers think they can drive as they would normally. When they try to stop, their car doesn't react as fast, and they slam into the car in front of them. To prevent this, give yourself plenty of room on the road and begin breaking far ahead of when you want to stop. 
46% of Americans have not prepped their cars for winter conditions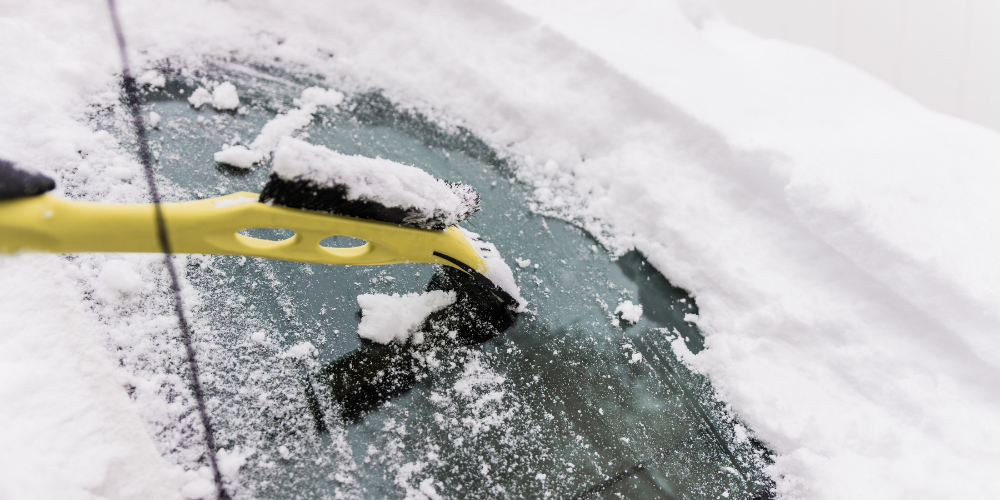 Despite statistics that indicate the dangers of winter driving, almost half of Americans in a recent poll said their vehicle is not ready for snowy or icy weather. Just 8% said they have a winter emergency kit packed in their car. Part of safe driving is preparation.  Make sure your tires are in good condition and that all of your car lights work. Additionally, make sure you have the right gear in your car to get you through the winter, too. Pack a brush to wipe off snow and an ice scraper. It's also smart to keep an extra jacket in your car and some snacks during the wintertime. In case you're in a position where you need to be outside your car, you don't want to be cold. 
If you're in a winter accident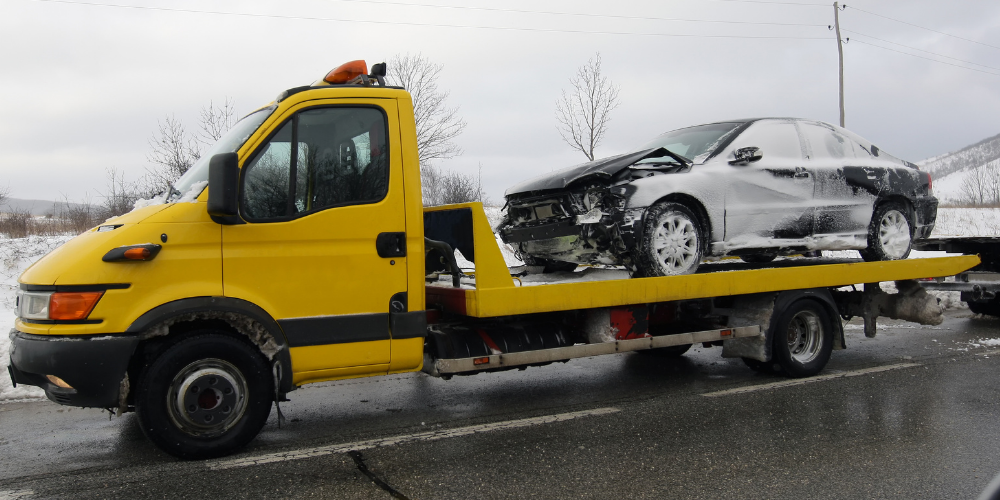 Driving in winter conditions assumes an inherent risk, but being prepared and driving cautiously can limit your risk. If you are in a crash, focus on your physical safety first before helping others. 
If you experience injuries after an accident, consult with a doctor first and then consider chiropractic care. A chiropractor can help put together a plan that is unique to you and your injuries, with a special focus on the types of discomfort that result from car accidents like neck and back pain. Speaking with a chiropractor after an accident can set you on a path toward an expedited recovery. 
For more information, please contact us